Toyota GR Supra Upgrades & Tuning Specialists
AUTO TORQUE TOYOTA GR (A90) SUPRA TUNING PACKAGES
Since taking delivery of the 2020 GR Supras at Auto Torque we have been busy studying the cars in great detail.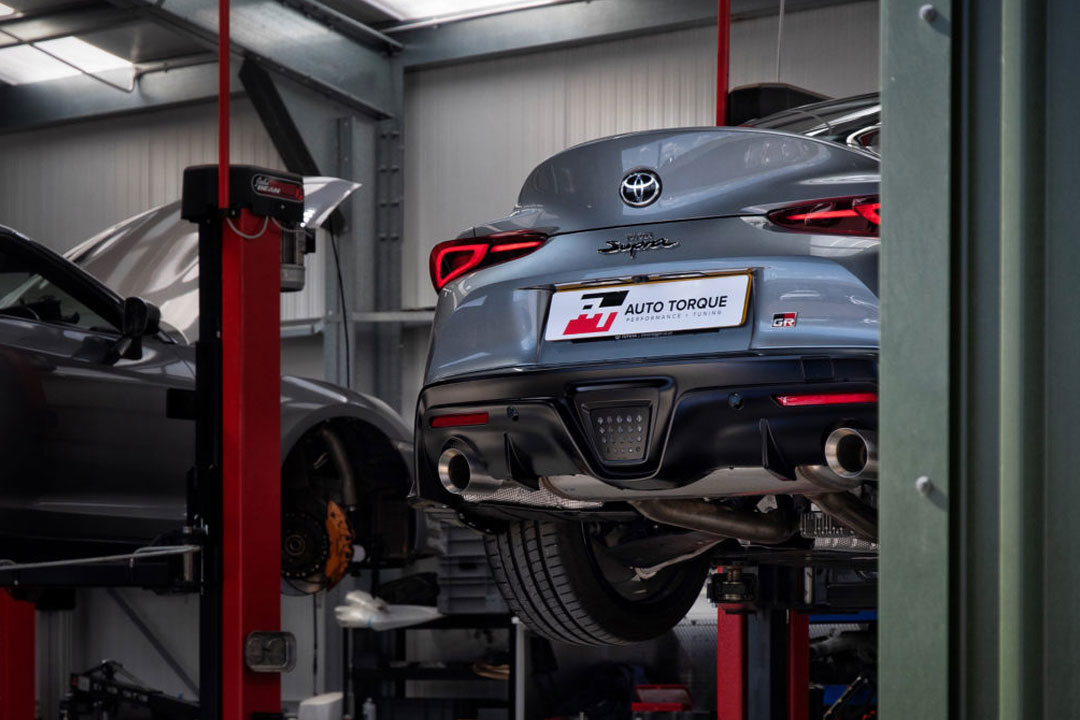 First on the agenda was to test drive them on some twisty country lanes to understand the stock power and handling characteristics.
They are already a very balanced car, with almost perfect 50/50 weight distribution front to rear and very well suited to our UK roads.
Following this, we wanted to measure what power they produced on the dyno, so multiple power runs in stock form were carried out and a GPS timed 'Draggy' run to capture performance metrics.
Straight from the dealership the Supra produces an impressive 361 BHP & 386 FT/LBS of torque! A great starting point for the new era of the Supra.
Here's a selection of photos from the first few days of ownership to show what we have been up to.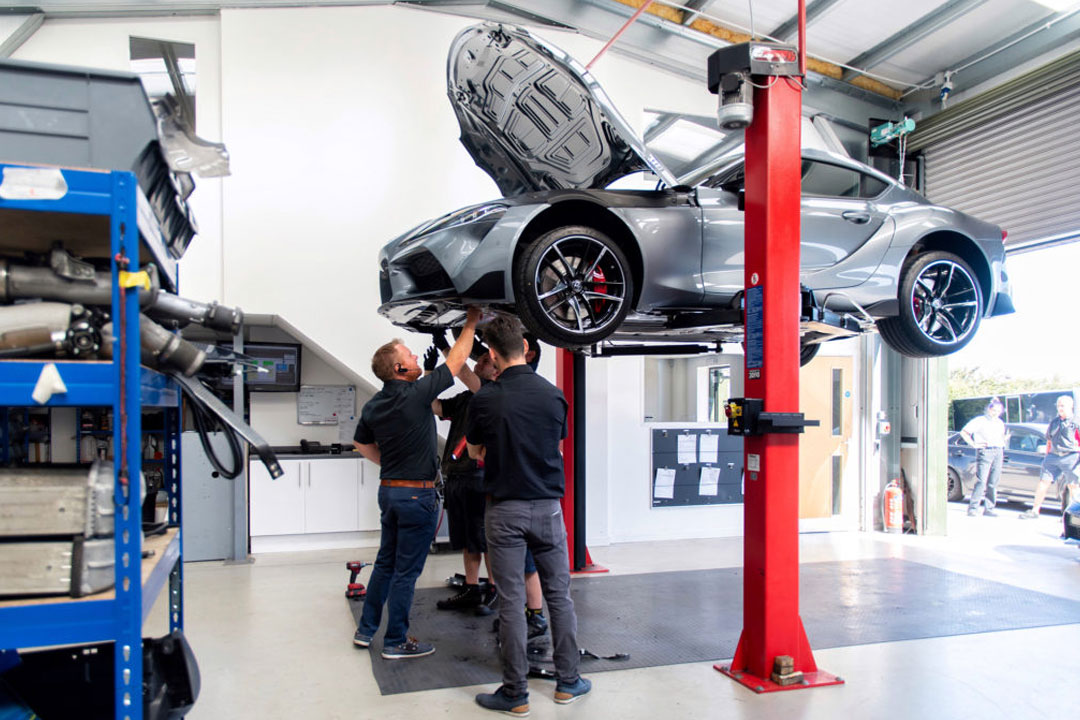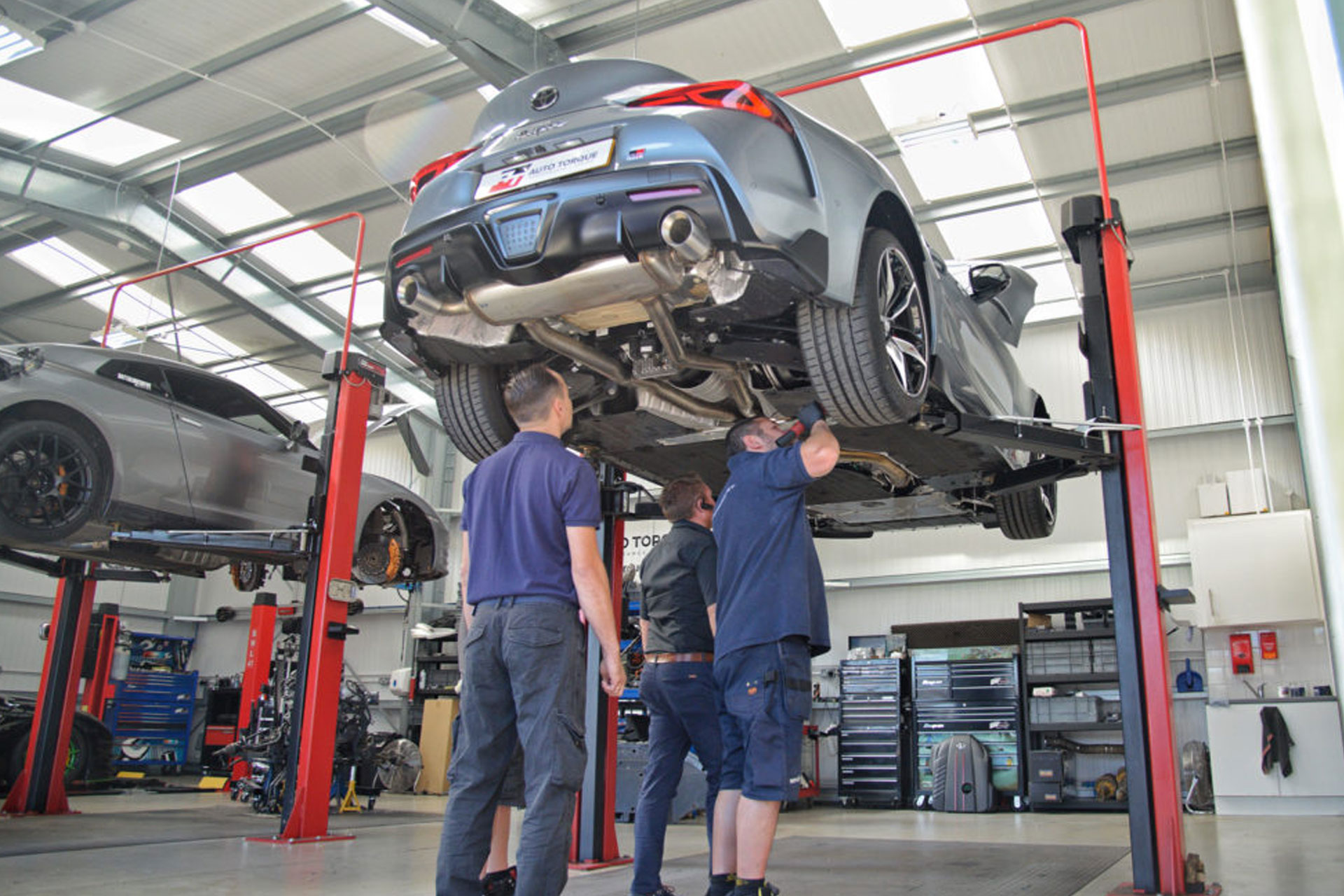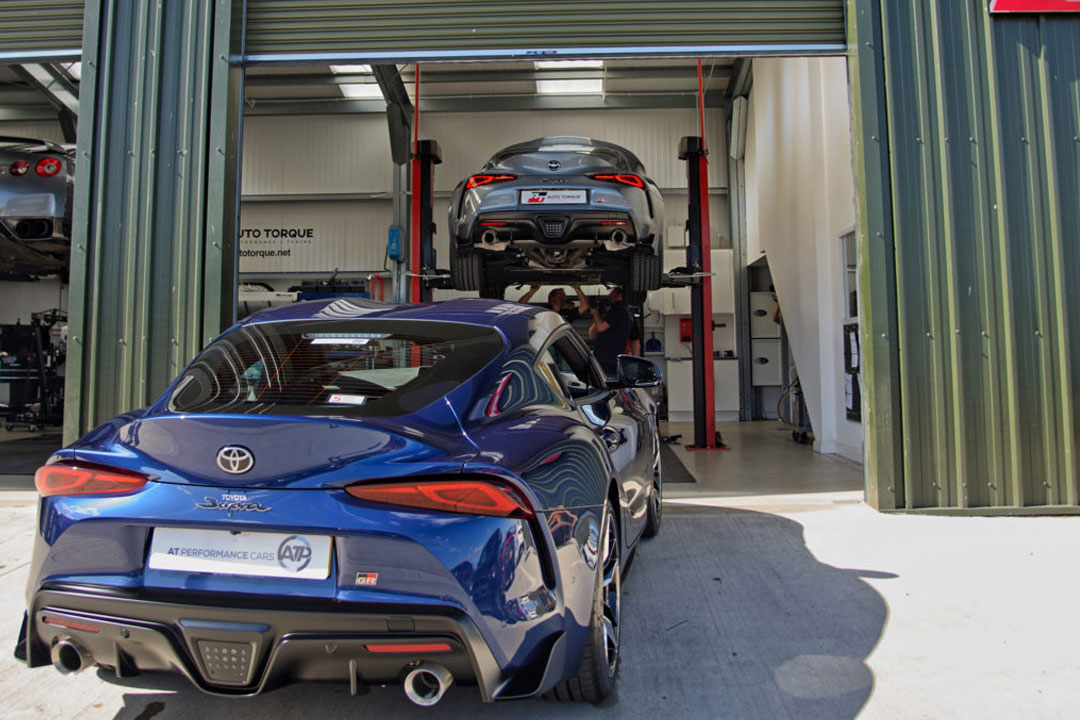 Standard power graph below: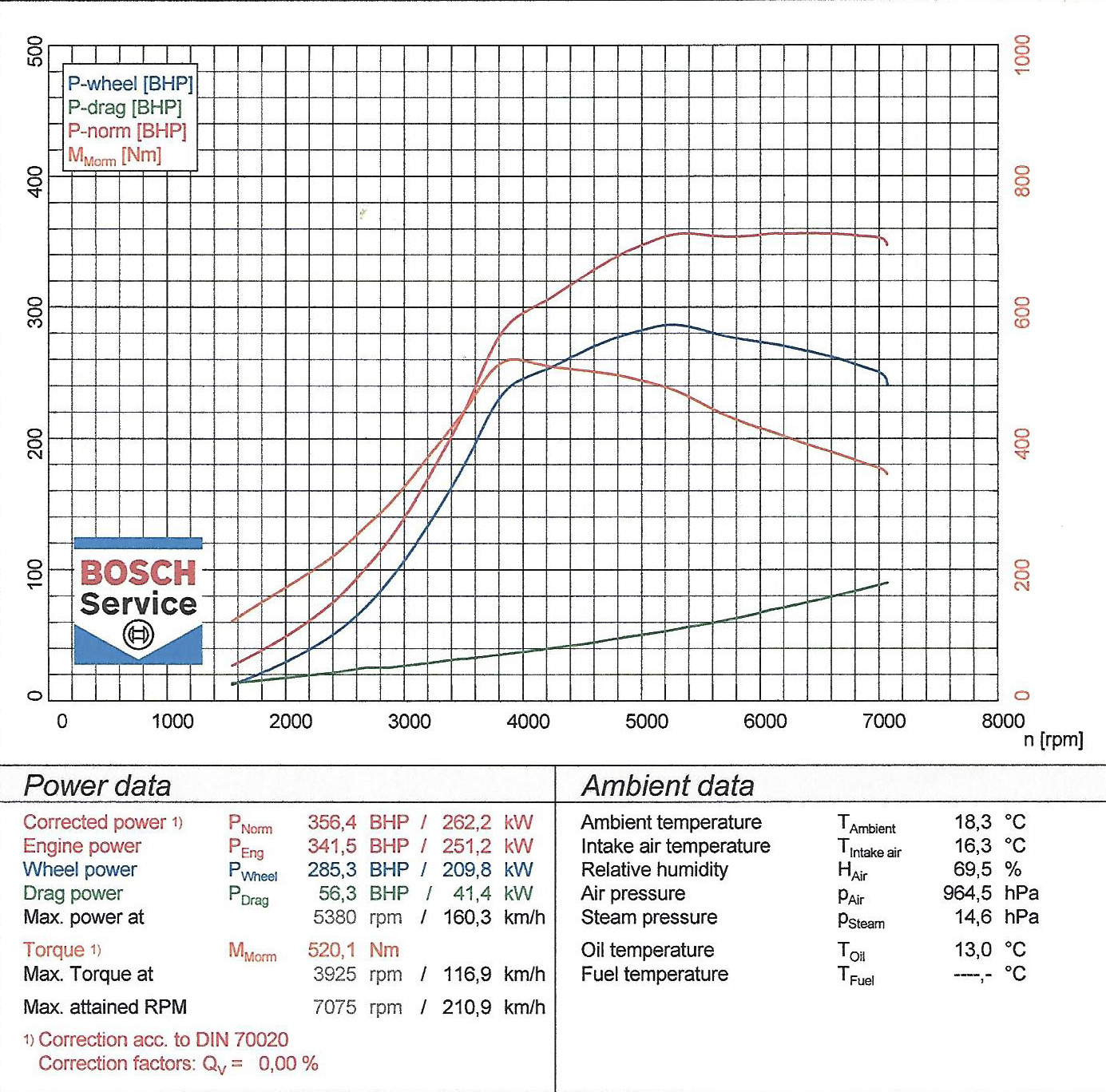 Stage 1 Tuning Package – AT460
This comprises of a PiperCorss panel air filter and a custom AT tune including software licences and rolling road power run and print out
£699 +vat
AT Stage 1 power graph below: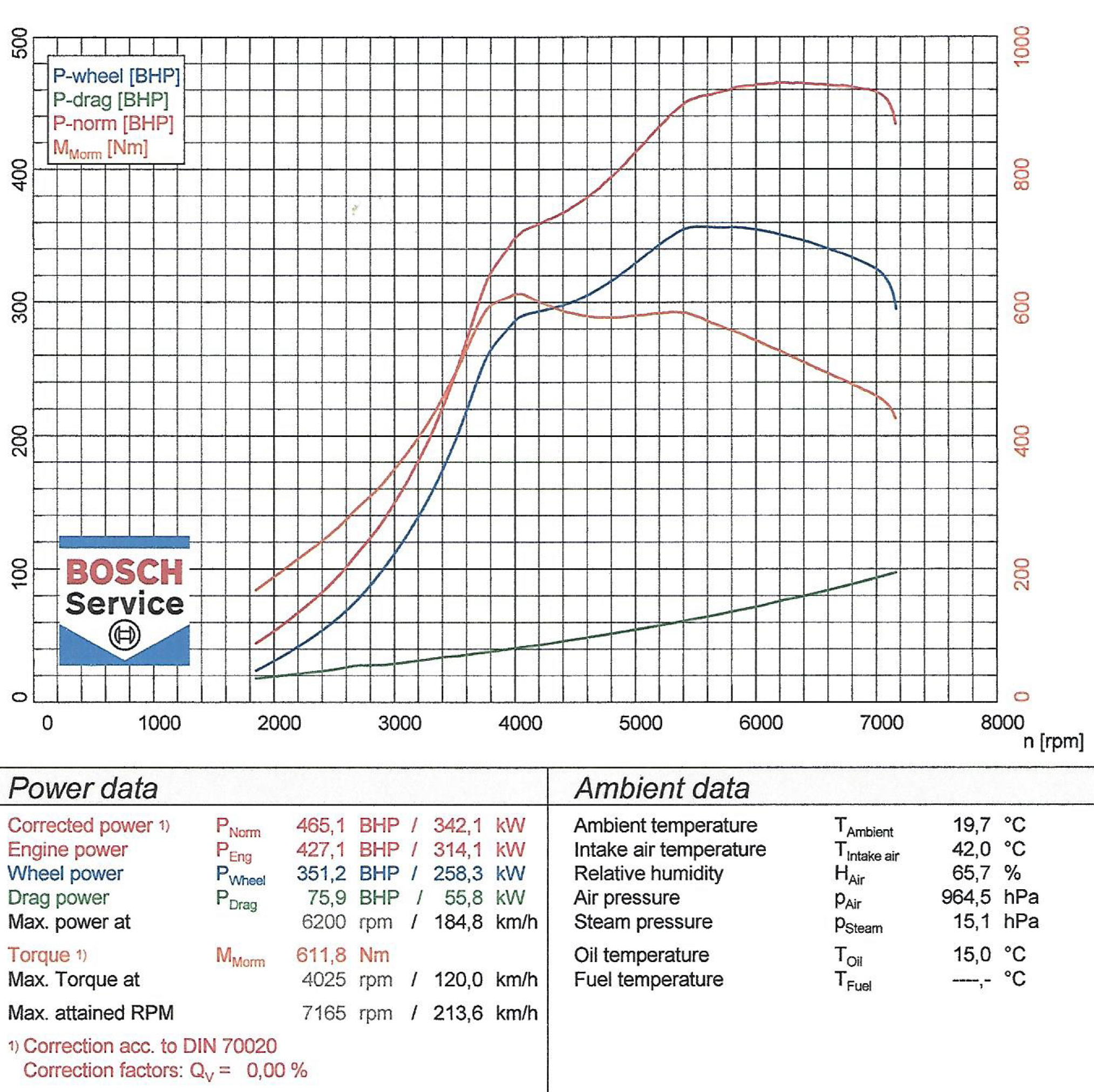 Stage 2 Tuning Package – AT500+
This package comprising of our hand build 4″ AT down pipe, Forge Hard induction pipe and the PiperCross panel filter, All this and the magic of the Auto Torque Stage 2 custom remap will see power figures in excess of 500 BHP and 705 NM of torque! The optional aggressive pops and crackles map is available with this tune, which is super enhanced with the PPF removed and the AT down pipe installed.
£1497 +vat
+ £288.75 for Hard boost pipe kit
AT Stage 2 power graph below:
Please note we were struggling to get traction on this run hence the shape of the curve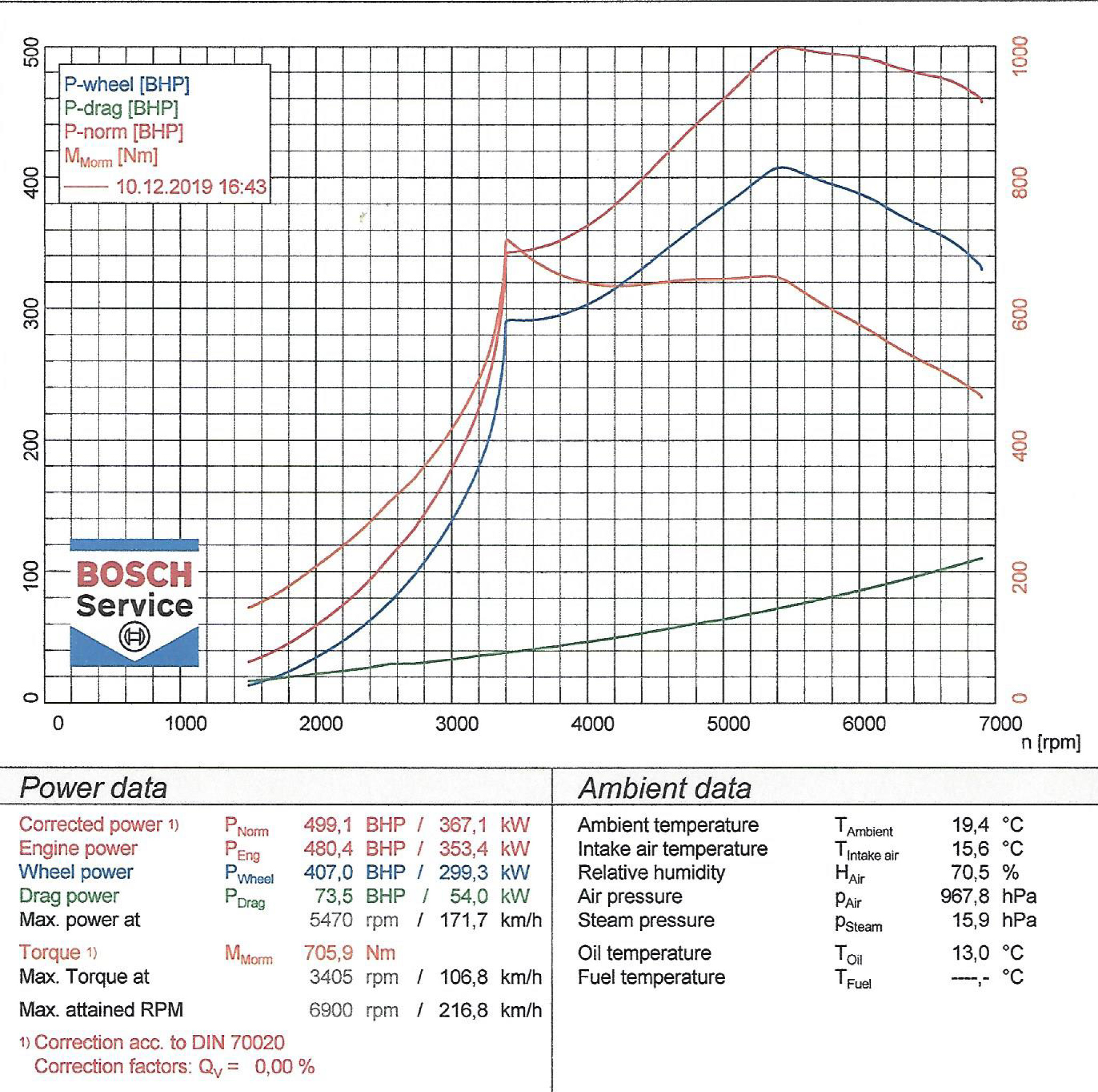 Stage 3 Tuning Package – AT550 +
If you looking for the ultimate power gains before turbo replacement and forged engine build we recommend the DeCAT pipe and a Ethanol race fuel tune, running a mixture form as little as E35 we have tried and tested maps producing power figures of 550bhp +
£ POA
Auto Torque's GR Supra 4" Down Pipe
We are extremely happy and excited to release to the market our Toyota GR Supra 4" downpipe, this is the first of a line of parts we will be releasing to complement and enhance the Supra. Unlock the potential of you're engine, a typical increase is to 470hp over the standard 335hp. *
The first British made GR Supra tuning part is now available to order.
This will fit all European cars with a PPF.
*Vehicle to be tuned after installation.
£650 +vat call to order