Barry Pomfret
After listening with his stethoscope, he replied "I wouldn't give you a licence to drive a bloody wheelbarrow, let alone a racing car".
Barry Pomfret lives in Buckinghamshire with his wife Pat and their collection of vehicles, including an Evo II, Golf GTD, Yaris GR4, R35 GT-R, and Ferrari 458 Italia. Oh, and unsurprisingly they also have a Radical SR3 tucked away in the workshop too.
Barry was born in the Cambridgeshire Fens. His family owned a few acres of fruit orchards and arable land, and home was always full of cars or agricultural vehicles and at a very young age he would drive the tractors around the fields, either ploughing or collecting fruit on the trailer. On his 10th birthday his father returned from work with an unusual present, a 1936 Morris 8.  "I quickly set up a track around the fields and spent many hours tearing around". He then managed to wrap a Ford Popular around one of the farm's plum trees at significant speed, before passing his test at 17, and getting through as much engine oil as he did petrol, driving a Wolsey Hornet to Scotland. "At the time my motorsport interests were centred around short oval racing, stock cars and Hot Rod short circuit meetings: during the 70s the man to beat was four times World Champion Barry Lee, and after watching him drive for many years I now know Barry very well as I work with him most weeks as a circuit instructor".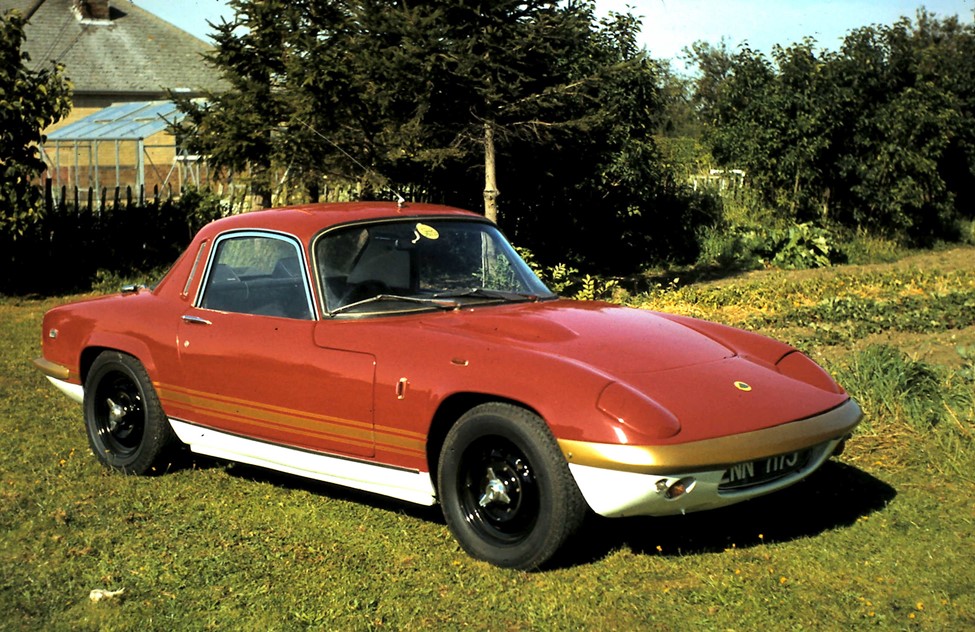 The benefits of Barry's teaching profession – he is a science teacher – were wide ranging. For example, not only did he meet his wife Pat whilst they were both studying at Bedford College, but in his last year there he came across the Jim Russell Racing Drivers School based at Snetterton. Birthdays and Christmas presents then consisted of days driving round Snetterton in old Van Diemen Formula Fords and his spare time was spent looking at racing car adverts in the specialist magazines. "I managed to complete my teacher training, which to be honest was a minor miracle considering the distractions posed by the huge number of trainee female teachers, the college bar and its cheap beer, and the prospect of owning a proper racing car". He spent his first few months' salary on his first racing car, a Formula 750 which was powered by a very light, highly tuned, but fragile, Reliant 750 engine. He completed six races in his first season, with a best result of fifth place.
The following year turned out to be not quite so successful. A doctor informed Barry that he had a serious heart murmur, and he wouldn't be passing him for his race licence. He asked his own doctor for a second opinion. After listening with his stethoscope, the doctor said, "I wouldn't give you a licence to drive a bloody wheelbarrow let alone a racing car". He was not going to be racing again for some time. He started preparing racing cars for other people and learnt how to build race engines. After four years he was given the go ahead to race again. "I bought a Formula Ford Tiga and entered my first proper single seater race at Cadwell Park, which after a hard-fought battle I went on to win".
He won a few more races and eventually bumped into an ex-teaching colleague from his school, who had left teaching and set up a computer business called Kempston Microelectronics. They decided to sponsor Barry and he moved into the British FF2000 championship with a Reynard car. The Reynard factory was in Bicester, and then Brackley, and built many different cars from the 70s until the 90s, helping set up BAR and its Honda F1 partnership.
Sadly, his ex-colleague's company went into liquidation, and he returned to Formula Ford 1600 with a Royale RP26. That appears to have been a blessing in disguise, as he then won the 1990 BARC 74-80 Championship!
Unsurprisingly Formula Ford is Barry's favourite motorsport to watch: "There is constant overtaking, cars are very evenly matched, and they are on treaded tyres. It's pure racing which is entirely dependent on driver skill".
His favourite tracks include Brands Hatch GP circuit: "…. it's very challenging and very quick, and Paddock Hill's steep descent after the crest is always enjoyable". And he considers Oulton Park a very technical circuit which doesn't have many run-off areas: "…. It can be quite dangerous and that adds a bit of spice".
The following year SAMIC, a Milton Keynes based company, offered to buy a car, and pay the running costs, but Barry would have to prepare the car. He competed in the National Formula Ford Championship in a Van Diemen RF90, with all the young talent trying to work their way up to Formula 1: "I certainly wasn't young or probably talented enough for F1, but I could hold my own through experience and cunning", Barry said. "After a few years in FF1600 I moved to FF Zetec with more powerful engines, and I competed against a young Jenson Button. I was probably old enough to be his dad at the time. I missed out on another championship win a couple of years later by a single point, because I was seven hundredths of a second slower than the fastest lap of that final race!"
So, after several years and a lot of money Barry said it was time to call it a day and retire gracefully. But instead of selling the cars he started a race hire company preparing Formula Fords for customers.
During this time Barry was also working as a circuit instructor doing coaching and supercar experience days, and eventually he decided that the race prep was becoming rather a chore, so he concentrated on the circuit instructing.  He was also still working as a science teacher trying to juggle school and race instructing. Then in 2012 after some issues with his vision and headaches he was diagnosed with a benign brain tumour. After surgery and a few months recovery he decided to take early retirement from school teaching and focus instead on the circuit instruction. As a get well present to himself he bought a Nissan R35 GT-R and immediately had it tuned to 680BHP and 635lb-ft. "It's a beast", Barry says with a grin.
In 2014 Barry was asked by a friend to help as a mechanic at Lanan Racing, who were running three cars in the BRDC F4 Championship. One of the drivers became champion, another was second and the third was fifth. The young driver who won the championship was George Russell, who has deservedly gone on to replace Valtteri Bottas as Lewis Hamilton's 2022 team-mate at Mercedes F1. Although his favourite racing drivers include Jim Clark and Jenson Button, Barry predicts "George will get very close to Lewis during the 2022 season, closer than Bottas did. I have done many days of testing with George, and he is such a talented driver. I am certain he is a future world champion".
Barry remembers his mother was always supportive and helpful during his career, paying for parts for the cars and entry fees for races in his early days. And so, with part of his inheritance he bought his Ferrari 458, which he is sure she would have approved of as a suitable way to spend the money.
"The 458 and GT-R are obviously very different cars. Someone suggested to me that one of them can be described as a scalpel, and the other a sledgehammer! On track, the GT-R would be quicker. The 458 feels more like a race car however, and it's not an easy car to drive – they are lively, and you need to be careful. To extract the best out of the 458 you must be a good driver as its driver aids aren't as sophisticated as the GT-R's. I also love the way the 458 looks. Ferraris are my favourite road cars. I quite fancy an F8, but the normally aspirated V8 of the 458 is so responsive, and unlike the F8 it makes the hairs on the back of your neck stand up when it revs to 9,000rpm! But even a standard GT-R is a couple of seconds quicker than the 458 around the Top Gear track, and a modified one is no contest at all. On an organised drive last year, I was following a McLaren 720S, and the driver said that he couldn't believe how I managed to stay on his tail over the slightly damp roads across the Cotswolds. I think that just illustrates the sheer capabilities of the GT-R under all conditions".
The Cotswolds are great of course, but his favourite drives have been over the Transalpina and Transfagarasan in Romania – the ones that Jeremy Clarkson once described as the best roads in the world. He also highly recommends both the west coast of Croatia, and northern Spain: "…. a lack of traffic, excellent road surfaces; much better than the Alps", he says.
Auto Torque are proud to look after Pat and Barry's collection of cars. "I met Chris and Tom at Auto Torque when they were working together at Steve Hill Motorsport in 2003, when I owned an Evo VI. They are conscientious, and their quality of work is consistently high".
Nowadays Barry is still busy instructing on the circuits, spending 10-12 days each month in various supercars on different tracks in the UK, and his evenings in Premier Inns! Many of his customers say it's got to be one of the best jobs in the world. I agree with them, and I also think that he deserves much praise and congratulation; having triumphed over two serious health conditions and winning a single seater race championship as part of his fascinating and illustrious career.
Chris Marshall